Barber's Blueprint
NYC Barber Shop
Barber's Blueprint is an affordable, yet luxe, Men's barber shop near me in Soho / Little Italy / Nolita.
The team of barbers, led by Arthur, are experts in their field with years of experience
Men can stop in for a quick cut or relax and enjoy with a 45-minute old-fashion Blueprint signature shave, which uses straight razors and hot towels and a facial massage to give the closest shave imaginable.
Barber's Blueprint is located at the crossroads of Little Italy, Soho and Nolita. It is convenient to Tribeca and the Lower East Side.
By Subway, Barber's Blueprint is within close walking distance of the 6 train (Sprint Street), the N&R (Prince Street) and the B, D and F trains (Broadway Layafette).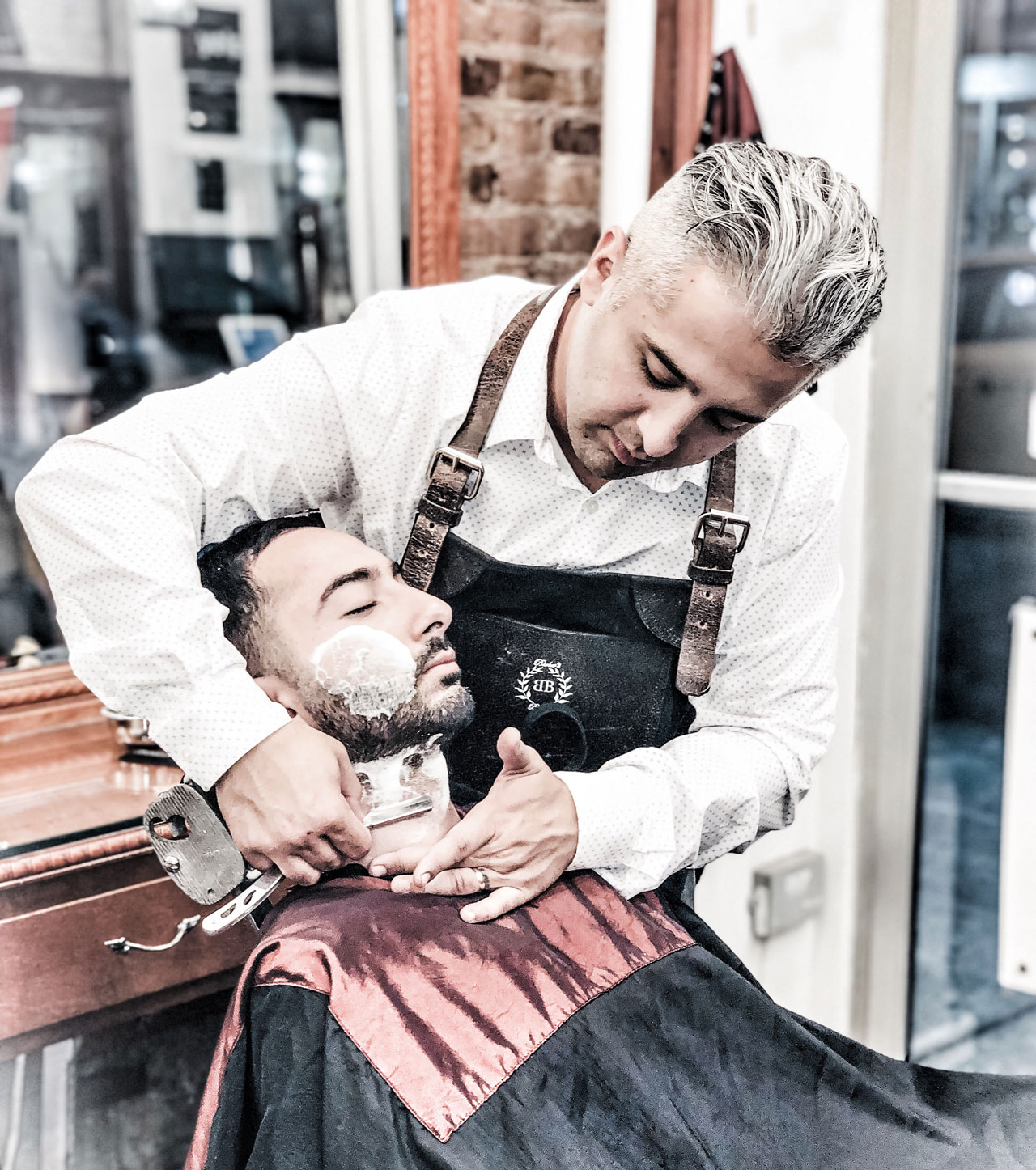 "I've tried desperately to find a down to earth place that will do a hot shave and a haircut for a reasonable price. This is the place. The atmosphere is great, they ask all the right questions, and then get to work. Best hot shave I've had in quite some time. [snip] For less $$ and a better shave, come here." – Christian T. on Yelp

"Great place, I was initially concerned of a traditional barbershop chop, because I have long hair. I've typically overpayed at salons charging me $50-$100 dollars. I paid 25 tip included and received as good of a cut as I have anywhere else in Soho" – Scott C. on Yelp
"Finally, an honest haircut These guys are great. For a decent price, you get a highly competent haircut. I'm sick and tired of going into salons and getting shampoo, conditioner but a terrible cut. Alternately, I end up going to old school barbers only to come out like I joined the army. Arthur knows you need to look good, whether you work at a bank or need to look good for a night out clubbing.